Hello, and welcome to the new Missouri Genealogy Webring. Missouri is considered a SHOW-ME state so get involved by submitting your site to the Missouri Genealogy Webring. Show your support by joining now.

If you do not have a website but would like to post your surnames, please go into the forum.

Special links This page was set up for those who are unable to work with HTML codes, at the bottom of this page is the Missouri Genealogy Webring. If you click onto list sites, you will be given the webpages that have been entered into the webring. Between the Special Links and the Webring Homepages there is approximately 150 homepages. Please take a look at them and then e-mail me with your submission as to the Missouri Genealogy Webring Award.
---


Rules HTML Code and Graphics
If you have a website and have no problems with using HTML codes then please submit your information here, and become a part of the Missouri Genealogy Webring.
---

Submit site to Missouri Genealogy Webring

---

Site Title:
Site URL:
Name:
E-mail:
Password:
Please choose a password. (Don't forget it!!)

Keywords:
Enter up to 20 keywords to describe your site.

Description:
Enter a short description of your site.


---
When you have completed all of this then e-mail to let me know. In your e-mail please enter your e-mail, URL that was registered and your id#.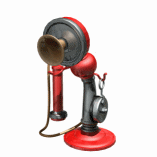 Leave me a message on my answering machine(click onto telephone), and I will get back to you or I'm just as close to you as the telephone. E-Mail address
dgripple@worldnet.att.net
Dinwiddie Home Page This is my link to the Missouri Genealogy Webring